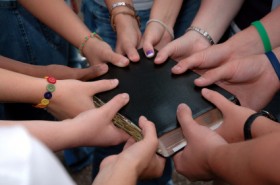 Friday, May 4th Youth Home Meeting @ 7PM
Every First Friday of every month we meet at a Youth's Home to fellowship with God and with one another.  If you don't have a Church, you are more than welcomed to come and attend our Home Meetings.  There is a time for worshipping God and praying for the needs of those desiring prayer.  This month we will be meeting at the home of:
Suzanna Navarro  17575 Walnut St.  Hesperia, CA    If you would like more information, please call the church phone at 760-948-5260 and leave a message, someone will get back to you.  See you there!