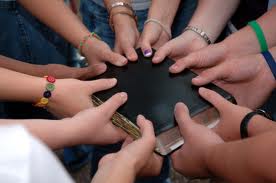 Friday, November 4th  Youth Home Meeting @ 7PM
Every 1st Friday of every Month, we meet at a Youth Home.  For the Month of November, we will meet at:
Home of: Arnold De La Riva   11061 E Avenue  Hesperia, Ca at 7pm.
Come and be a part of this Youth Home Meeting.  We sing Praise & Worship Music and have a time to pray for one another.  If you have a personal problem and need prayer, we would love to pray for you.  Also, we have wonderful Youth Counselors who will guide you with the Word of God in your time of need.  Feel free to call Youth Leaders Israel & Gladys Ruelas at 760- for any time of information you desire to know.  Hope to see you there!  (All meetings are conducted in english to reach our young people).