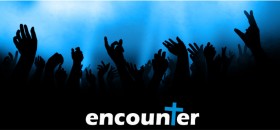 Thursday, Sept. 20 Youth Service @ 7PM
Come join us for our monthly Youth Service at Church.  Service is lead by young people.  Music is bilingual (spanish and english) and we have an Anointed Speaker.  If you have a need, we have Youth Counselors available.   Come by and meet us if you don't have a Church and would like to know more about us.  Our Church is located at:
Iglesia Oasis   17508 Hercules St.  #8  Hesperia, CA   7660-948-5260.  Leave us a message and someone will get back to you.  See you there!