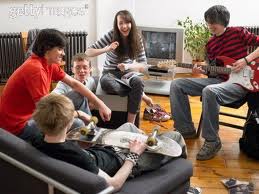 Friday, October 7 Youth Home Meeting @ 7PM
Every 1st Friday of each Month we meet at one of the Youth's Home.  For the month of October we will meet at:
Home of Max Polio  16076 Vine St. Hesperia, CA   We sing praise and worship and have a time of discussion with one another.  We listen to a spiritual message that is aimed to uplift each youth.  All services are conducted in english and we have a wonderful couple who are the Youth Leaders, Israel & Gladys Ruelas.  If you would like to know more about us, feel free to contact Israel at 760-  We have Youth Counselors available for those who need counseling or just a should to cry on.  God loves you and has something special for you, so come and join us, we would love to meet you!