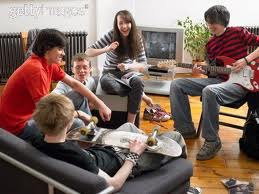 Friday, January 6, 2012  Youth Home Meeting @ 7pm
We meet every 1st Friday of every month at a Youth Home.  For the month of January we will be meeting at:
Home of :  Noel Murillo  16283  Smoketree St.   Hesperia, CA
This year we have a new Youth Committee that will help run and coordinate events for the Youth Dept.  The Committee is made up of Youth couples and Youth singles.  We have met and are planning the agenda for the new year.  We would like to have our Youth Camp for the summer.  So be a part of a christian youth group.  If you do not have a church, come and check us out.  All our meetings are conducted in english and there is praise and worship, praying for the needs of the youth and listening to an anointed message by a speaker.  We also have a time of fellowship and refreshments following the meeting.  Come and join us, we would love to meet you.  God loves young people and wants to use them for His glory and honor.  God loves you!  Come and check us out!  See you there!