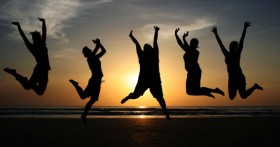 Thursday, February 18 Youth Service @ 7PM
Every 3rd Thursday, we have our monthly Youth Service at 7pm  Come and join us and meet another young people.  Service is conducted by our Youth Praise and Worship Team.  Everyone is welcome.  See you there!
Location:  Iglesia Oasis  17508 Hercules St. #8  Hesperia, Ca  760-948-5260 and leave a message for more info.