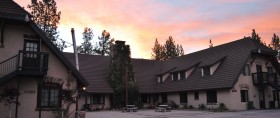 Big Bear Youth Camp – July 22 thru July 24, 2016
Come and join us for a fun Christian Camp Meeting.  July 22 thru July 24.  The cost is $109/person (includes 2 Nights and 5 Meals).  Register as soon as possible, require a $20 deposit (which is non-refundable).  Register with Youth Leader Araceli Galicia and pay $20 a month for easy payment plan.  There will be games, sports, water slide and more…Ages 13-30 Minors must fill out a Permission Slip Form in order to go.
Contact:  Araceli at 323-817-9995 and register today!  Write down those dates on your calendar!