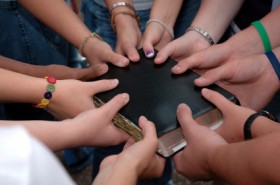 Thursday, February 20th Youth Service @ 7PM
Every 3rd Thursday of every month, we meet at church for our monthly Youth Service.  Service is conducted by young people.(Bilingual)  Praise and Worship led by Herman Vindas Jr.  We invite any young person who does not have a church of worship or is just curious to meet other young people.  Please stop by and visit us!
Meeting Place:  Iglesia Oasis  17508 Hercules St. #8  Hesperia, Ca   760-948-5260  Call this number and leave a message if you wish more information.