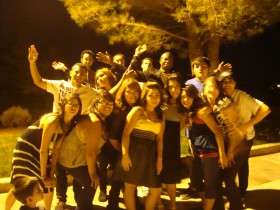 OASIS YOUTH GROUP FOR JESUS!
Friday, Sept. 16 Youth Service at 7PM
Every 3rd Friday of each month we have our monthly Youth Serivce.  All services are conducted in english.  Praise and Worship is led by Herman Vindas Jr.   Come and join us, we worship, pray for the needs of the youth and listen to an anointed message which will lift up our young people towards the ways of God.  Every young person is welcomed.  We serve refreshments at the end of the meeting.  If you are interested in learning more about our Youth Department, feel free to contact Israel & Gladys Ruelas at 760-  By the way, Congratulations to our Youth Leaders who just had a baby boy!